Published on August 08 2014
Written by: Fran
772 views
Cape Town: The destination for post-safari romance
Highlights
Cape Town is one of the continent's most romantic post-safari destinations - with some real romantic secrets (did you know that Table Mountain offers six exclusive and secluded wedding venues)?
Whether you are looking for high-end romantic pleasures or a rustic and utterly quiet destination - Cape Town offers it all
Enjoy the refreshing green gem - Kirstenbosch Botanical Garden - from a suspended walkway locally known as the Boomslang
Cape Town's romantic side
Cape Town's romantic side is second to none. Discover a different element of the African continent, all with a good dose of local delight and within the confines of one of the world's most beloved cities, and Africa's Mother City. After an adventure-filled safari, head over to Cape Town for the best in post-safari romance. Kick the dust from your safari boots and cozy next to your loved one at some of the delightful locations and local treasures in Cape Town, South Africa.
Read this list of top romantic locations and plan your own post-safari romantic getaway.
Romance atop Table Mountain
The iconic Table Mountain, voted as one of the world's new seven natural wonders. The cableway route and paved pathway are well-known and appreciated among tourists, but do you know about the secret wedding venues on top of Table Mountain? Some consider it Cape Town's best kept-secret, wedding venues where only an exclusive few have said their vows. Adding to the mountaintop mystery, there are six secluded wedding venues, yet these are easily accessible and able to accommodate a small gathering.
Victoria Road, or is that St Tropez?
Cape Town's very own St Tropez, seaside Victoria Road in Cape Town, has several romantic treasures on offer. Next to the ocean, wavering palm trees, exquisite properties and classy restaurants and cafes, Victoria Road will swish all romance. Locals may line the beach, but dress up if you intend to enjoy cocktails at one of the grand locations. With cocktail in-hand and the sun setting over the ocean, this is a luxury romantic spot like no other.
Best of South African wines and cuisine
If it is local wines or indigenous, South African cuisine you are looking for, head over to the Twelve Apostles Hotel's Azure Restaurant. Here, local master sommeliers will treat you to some of the best of South African wines. For foodies, Azure does not disappoint. Their menu has everything from fresh oysters right off the west coast to Joostenberg duck. Non-meat eaters will delight in Azure's comprehensive vegetarian menu featuring several dishes prepared from local produce. Once you've selected your drink and dish of choice, the only thing left to do is sit back and breathe in the ocean air. This restaurant is located on the ocean's edge, overlooking Camp's Bay in one direction, and the fame Twelve Apostles Mountain, in the other.
The dress code is semi-formal and, should you really wish to wow your other half and make a grand entrance, they have a helipad.
Just let them know in advance, so they can await your grand arrival.

Sizzling South African dining
If you are seeking a quieter atmosphere while still looking for the best of local dining, head over to Karibu, V&A Waterfront. Karibu is not only about fine South African dining – it is all about the experience of tasting the South African veld. South Africa's most favored meat, game and flavors, all presented with a good dose of local culture. Expect to be treated like a celebrity, under the slopes of Table Mountain.
Walk the Boomslang
Cape Town is one remarkable city: within the city confines, a host of national parks, green spaces, parks, including the Kirstenbosch Botanical Garden offer a welcome balance to the urban jungle. The latest must-do in Cape Town is the Boomslang, or the tree snake. Meandering among the treetops, roughly 10 to 12 meters in the air, in Kirstenbosch Botanical Garden, this suspended walkway takes you all round the woodlands – with a bird's eye view. This environmentally designed walkway has taken years to design and finally blends well with its surroundings, giving you the exquisite experience of life among the tree tops, with beautiful views Table Mountain views. Kirstenbosch Botanical Garden is Cape Town's botanical gem, and with this highly acclaimed designer walkway, a whole new perspective awaits.
Take time to sit among the birds and treetops, slowing life down a tad bit, with your better half and take in these stunning vistas.
Tintswalo boutique hotel
Tucked beneath Cape Town's Chapman's Peak, Tintswalo is treasured for its unique location. Merely meters from the ocean, yet partially hidden among indigenous and protected milkwood trees. This small and exclusive hotel is located within the pristine Table Mountain National Park, adding to the natural delight. Whether you want to enjoy an afternoon tea or an overnight stay at this bespoke forest-seaside hideaway, expect to be spoilt. A small and exclusive hotel, it's a grand place which could easily be overlooked if you did not know. It's exclusive – so pitch strictly on appointment. Early morning, step out onto the beach for a few quiet moments gazing over the Atlantic Ocean and Sentinel Mountain.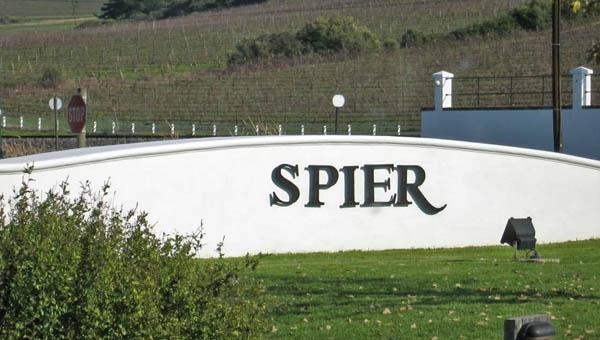 Outside the small yet lively university town of Stellenbosch less than an hour from Cape Town, you'll find one of the Cape's most beloved wine farms. Spier Wine Farm is a place for the entire family, but there are more than enough quiet spots for the romantic at heart, including dining in a decorated tree house and romantic walks around the farm. Spier is a South African tradition, with the country's best wines, top class food, and green spaces to laze around. And with the Cape's all popular sunny days, this is one luxury farm, sparkled with romance, not to be missed.
Romantic weekend in Franschoek
Drive out to the French-inspired valley Franschhoek valley for the ultimate romantic hideaway. In this small town outside just Cape Town, you will find peace and quietness, away from the city's hustles. Franschhoek has a rustic appeal, and is hidden in a valley of wine farms and majestic mountains. One particular small and private lodge, Petit Plaisir, will surely impress. These small yet luxurious cottages, with panoramic views and high privacy levels, offer nothing short of perfect moments. Feast at local restaurants – including some of the best in South Africa – while more wine farms will allow you to enjoy some of the best in French-South African wining and dining.
About the author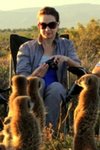 Fran

Has been on: 11 safaris
Seeing beyond the average tourist routes and experiencing local life is my type of travel! Living in South Africa I'm an environmentalist at heart, and I continue to marvel at the beauty of the African continent.
Share on:
© Your African Safari Ltd, All rights reserved.
About YAS
Your African Safari is a safari-planning and safari review site. It was created to help support a healthy African wildlife population. All reviews are vetted before being approved and only ethical tours are published