Poverty, illiteracy and environmental degradation goes hand in hand in South Africa's rural areas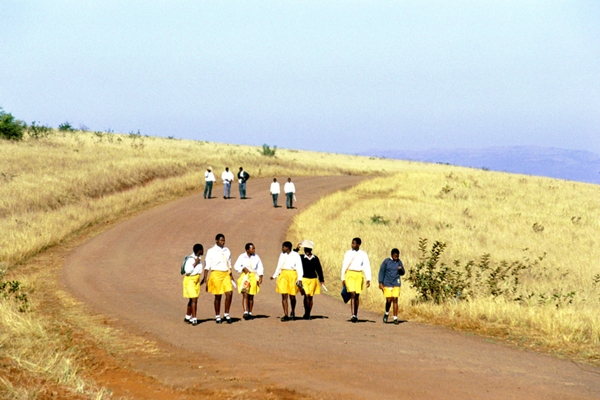 Published on May 21 2013
Written by: Fran
106 views
BP's colorful initiative for recycling, education and poverty relief in South Africa
Highlights
South Africa's 86% illiteracy rate contributes to socio-economic as well as environmental issues
BP is turning billboards into bright futures for South African kids
BP supplied more than 8,000 kids with school basics in 2013 - school products made from old billboards!
Deep in rural South Africa, schools are facing huge challenges: resources are limited and school students are trapped in a continuous cycle of poverty and economic distress. These poverty stricken areas keep children out of the schools and literacy rates from improving. With a literacy rate of 86%, South Africa has a long way to go before eradicating this poverty trigger. The effect of poverty is becoming increasingly severe, and this vicious cycle can lead to environmental degradation. In attempt to overcome poverty, or sometimes for mere survival, poor rural communities commonly overuse the natural resources available to them. With environmental degradation added to the equation, this downward spiral is extremely difficult to overcome. But one of the sure ways to break the poverty and environmental degradation cycle is education. BP South Africa has embarked on an education promotion project, with poverty and illiteracy alleviation, environmental improvement and recycling in mind! Sounds like a full bag? It sure is and here's the story.
We all know how desperate old billboards can look after they've been up for some time, serving little marketing function after a while. But what do you do with retired billboards? Well, in rural South Africa, BP's vinyl billboards are serving youngsters in need of school necessities. With some clever innovation and recycling priorities, a campaign known as Ads to Bags was born. Instead of labeling used billboards as waste and sending them to landfills, the South African branch of BP recognized the value of recycling this sturdy and fairly costly vinyl material. With some training and skills development, the ladies at Ekukhanyeni Community Development Centre in Gauteng are now proudly producing a whole range of school necessities – from old billboards! The school range includes brightly colored backpacks, pencil cases and chair bags, woven and sewn together for a high quality and lasting product. The items may sound basic, but for these eager students from households where hunger and poverty prevails, it resonates opportunities far deeper than the vinyl casing. Being supplied with school basics means that these disadvantaged youngsters can focus on what should be their sole concern – getting an education. Education can open doors to professional economic sectors. Although it may sound like a lot to bear for these little minds, these students know it's all about their future.
With the opening of school year early in 2013, BP South Africa proudly equipped more than 8,000 learners with school items. This recycling project has gone viral and BP has already used the majority of their available billboards. Now, several other companies are challenged to follow in BP's footsteps – supplying their billboard advertisements to the women of Ekukhanyeni Community Development Centre.
The opportunity for environmental education is also cleverly utilized. What better opportunity to teach our younger generation on environmental conservation, protection, waste prevention and recycling through such an initiative? Many of the school items still bear color and pattern characteristics of the original billboards, showing the kids how the old billboards were reused.
For the women of Ekukhanyeni, a whole network and support system is up and running. Their work means the success of the project and serves as inspiration for more women to form part of the project. The fact that most of these women were unemployed and haunted by the poverty devil is another major advantage for the community as a whole.
With South Africa's landfill sites steadily reaching a phase of over toppling, an initiative such as the Ads to Bag project is serving the country well, in several ways. This project is achieving education promotion, poverty alleviation, job creation, skills transfer, recycling and environmental awareness. With this in mind, BP's Ads to Bags initiative is an industry benchmark: a simple idea with huge positive impacts contributing to a sustainable and responsible future!
---
Sources and credits
Photo credits: some rights reserved by World Bank Photo Collection via flickr [Creative Commons]
About the author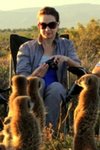 Fran

Has been on: 11 safaris
Seeing beyond the average tourist routes and experiencing local life is my type of travel! Living in South Africa I'm an environmentalist at heart, and I continue to marvel at the beauty of the African continent.
Share on:
© Your African Safari Ltd, All rights reserved.
About YAS
Your African Safari is a safari-planning and safari review site. It was created to help support a healthy African wildlife population. All reviews are vetted before being approved and only ethical tours are published