Africa's southernmost tip has endless and uninterrupted views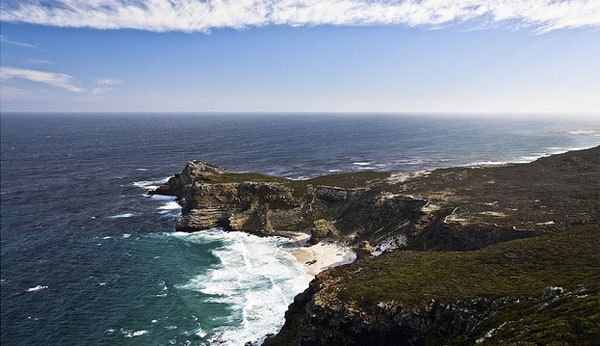 Aug 22 2013 | Written by: Fran
61 views
At the end of Africa lies Cape Agulhas
Highlights
Africa's southernmost tip has grabbed our attention for centuries.
At this point, the Indian and Atlantic oceans meet and it is quite a remarkable place to visit.
The Agulhas Lighthouse is a national monument and offers an insight into yesteryear's sea explorers, while offering beautiful views across the Agulhas Plains.
Standing at Africa's southernmost tip is a remarkable experience. And now, Africa's southernmost tip is a step closer to everyone, regardless of age or fitness level.
This month saw the opening of a kilometer (0.62 mile) long boardwalk in the Agulhas National Park, taking you from the Agulhas Lighthouse to the continent's southernmost point. The point of view is exactly 34° 49' 57" South and 20° 00' 12" East. Here, the Indian and Atlantic oceans meet. Celebrating uninterrupted views and Africa's geography, this point is not only highly significant, but most popular as well! In this sense, the boardwalk is expected to bring greater protection to the area, preventing damage to the sensitive environment by the amount of people moving through the area.
The Agulhas National Park protects a fairly unspoilt coastline, and although the weather is windy, most days bring sunshine. The cultural aspect of the national park is highly acclaimed. Thousands of years ago, the indigenous Khoi-khoi people lived off the Agulhas land, fishing with traditional tidal traps and benefitting from the medical value of indigenous plants. An estimated 2,000 plant species have been recorded for the 209.6 square kilometer (81 square miles) national park, many of which bloom between May and September. The park also falls within the Cape Floral Kingdom UNESCO World Heritage Site, recognizing the natural importance and beauty of the Cape's flowers. To protect this, there are numerous conservation projects in place, combining both land use and conservation of the fragile Agulhas plain.
The Agulhas coastline is also associated with sea miseries as seafarers tried to safely cross the Atlantic-Indian current crossing. The Cape Agulhas route formed part of what was traditionally known as the "Cape of Storms" – with many shipwrecks and archaeological ruins remaining till today. After decades of fund raising, the Agulhas Lighthouse was finally lit in 1849.
The lighthouse design was taken from Egypt's Pharos of Alexandria Lighthouse, and although the latter was rebuild in recent years, the early versions of both lighthouses remained similar. The light that aided the safety of early seafarers was operated on tail fat of sheep for many decades, only to be replaced by oil in 1905. In 1968, the lighthouse closed down for operation but luckily, it remains open for visitors to explore. Today, the Agulhas Lighthouse is a national monument and museum and with its views and collection of interesting historic information, it is well worth a visit.
Many a traveler through Africa include Africa's southernmost tip as a "must-see" in the itinerary. A mere two and a half hours' drive from Cape Town, and flanked by the small coastal villages L'Agulhas and Struisbaai, visiting Africa's southernmost tip is a highly enjoyable experience. It is said that many centuries ago, Portuguese explorers determined that at this point, there was no difference between true and magnetic north, although this has changed ever since. If you want to experience Africa's southernmost point in its current rustic and quiet environment, do so without delay as the boardwalk is the first phase part of a greater precinct development, which will bring more people and activities to the area. Although the development will remain under the magnifying glass of local environmental legislation and conservation enthusiasts, it will bring a changed atmosphere to the Agulhas point.
---
Sources and credits
Photo credits: some rights reserved by fèileacán via flickr [Creative Commons]
About the author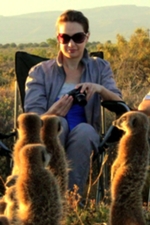 Fran

Has been on: 11 safaris
Seeing beyond the average tourist routes and experiencing local life is my type of travel! Living in South Africa I'm an environmentalist at heart, and I continue to marvel at the beauty of the African continent.
Share on:
© Your African Safari Ltd, All rights reserved.