Luxury safaris, five star hotels, game drives with champagne and strawberries, there is no luxury too big or small when Africa pulls out all stops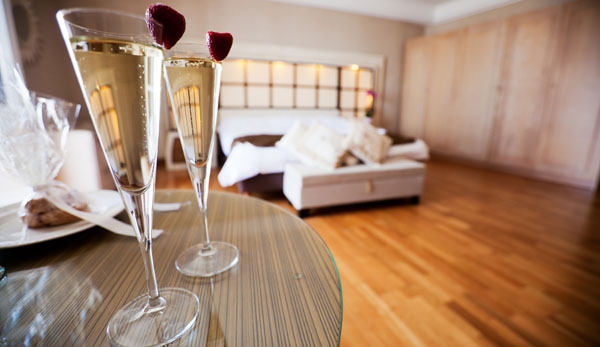 Published on February 12 2014
Written by: Fran
469 views
Africa's Top 10 romantic destinations
Highlights
Africa is often described as the world's most epic romantic getaway.
Among Africa's top 10 romantic destinations are the Masai Mara, Victoria Falls, Kalahari Desert...are you already wishing you were here for Valentine's Day?
Next time you plan your African trip, take note of this list and find your best-loved African experience and destination.
Romantic Africa, made popular by stories such as Out of Africa, requires little introduction. The open landscapes, wildlife camouflaged by waving savannah grasses and always warm sun - Africa is the continent when romantic vacations are on the cards. And an even bigger draw card is the luxury that Africa offers – luxury safaris, five star hotels, game drives with champagne and strawberries, there is no luxury too big or small when Africa pulls out all stops. No wonder Africa is often described as the world's most epic romantic getaway.
To tempt you with Africa's romantic side, here are Africa's top ten romantic destinations:
#1 Luxury Masai Mara
A luxury safari in Kenya's Masai Mara, with luxury tented accommodation and game drives at sunset, is arguably Africa's most romantic destination. Do not be fooled by the concept of tented accommodation, you will find the world's best and most romantic luxuries here. Full room service, romantic dinners overlooking the African landscape while gazing at wildlife such as giraffe, elephant families and several smaller and friendly creatures – the Masai Mara is the romantic destination in Africa.
#2 Romantic Great Rift Valley, Kenya
The Great Rift Valley brings old-colonial tales to mind while its spectacular natural environment is something to write home about. The Lake Naiyasha region in the Great Rift Valley offers lovely hotels. The water environment is perfect for wildlife or bird watching, all with your love at your side. While in this majestic landscape, you cannot miss out on legendary activities such as hot air ballooning over Africa, a memory that you will cherish for a lifetime.
#3 Victoria Falls
Rushing waters, deep valleys, green landscapes and plenty of culture and history – this is what the Victoria Falls is about. Known as a natural wonder in its own right, the Victoria Falls has witnessed many a proposal or other romantic moment. Travel to the Victoria Falls and you will feel on top of the world - who will need a greater romantic setting? Accommodation available varies according to your personal budget and needs, but you can be sure to find stays that are appreciated specifically for their honeymoon vacations.
#4 Dunes of the Namib Desert
Newlyweds, young couples or couples celebrating an umpteenth anniversary – the Namib Desert will charm everyone! With world famous celebrities spending romantic times at secluded Namib resorts and lodges, it doesn't take long to realize: this is the place for finding peace and quiet while being spoilt with romance and luxuries. Once well-rested, take an early morning hike and meet the sun rising on top of the Namib Dunes, an experience that will leave you dreaming long after you've left the desert sand behind.
#5 Kalahari Plains, Botswana
From remarkable wildlife groups to ancient archaeology, the Kalahari Plains is a special place that will bring special times and memories. Its romantic accommodations and safari camps is another reason why it rates highly on Africa's most romantic list.
#6 Wild Zambia
Many people can agree that Zambia is a superbly romantic destination in the world. If you are an Africa and wildlife enthusiast, you may very well agree! With the Zambezi River and places such as the Royal Livingstone Hotel and other safari lodges offering from tree-house accommodation, tented accommodation and wildlife galore, Zambia easily offers everything expected of the ultimate romantic getaway.
#7 Serengeti, Tanzania
Nothing leaves a lasting impression like witnessing the annual wildlife migration through the Serengeti. Plan your romantic getaway to coincide with the migration and you will not be disappointed. The Serengeti is known for this epic wildlife environment, and the tourism industry has developed perfectly in tune with the luxuries that could match such a remarkable natural event.
#8 Lake Malawi
There is little that can match the natural beauty of Lake Malawi's calm blue waters, coupled with wildlife watching and luxury lodges. There are plenty of superbly romantic lodges, some even within the confines of a natural park – such as the Lake Malawi National Park. At Lake Malawi, you'll find the best of both worlds: you've got the beach-like setting with warm and calm waters, while only a stone's throw away from an authentic African safari.
#9 Private suites, Kruger National Park, South Africa
Although the Kruger National Park draws huge crowds, there are several hidden romantic secrets within the park – and its immediate surrounds. Lodges such as the Singita Lebombo Lodge are highly prized for their private suites, luxury service and everything else romantic that goes with this list! What more can you desire from a romantic vacation, than the Kruger's African bushveld and charm?
#10 Lamu Island, Kenya
This is Africa's undiscovered romantic jewel. Forming part of the Lamu Archipelago, this island will charm you and your loved one with its authentic Swahili architecture and local culture. Shela is the island's major tourism centre with hotel accommodation available offering luxurious suites in addition to the select lodges on the island. Via the port, surrounding islands are in close reach, with beaches waiting to be discovered.
Africa offers something for all those romantic at heart! Whether you choose a coastal, inland or island location, a piece of Africa's romance are yours for the taking, and will remain yours forever.
About the author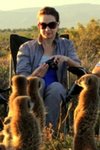 Fran

Has been on: 11 safaris
Seeing beyond the average tourist routes and experiencing local life is my type of travel! Living in South Africa I'm an environmentalist at heart, and I continue to marvel at the beauty of the African continent.
Share on:
© Your African Safari Ltd, All rights reserved.
---
1 Comments
---
Said on 13 February 2014 02:43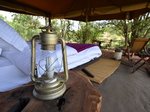 Lamu Island sounds amazing!
---
Log in to leave a comment
About YAS
Your African Safari is a safari-planning and safari review site. It was created to help support a healthy African wildlife population. All reviews are vetted before being approved and only ethical tours are published