Mawere Tours & Safaris Ltd
Main focus:
Mid-range safaris
Languages:
English, French, German, Swahili
---
---
About Mawere Tours & Safaris Ltd
Mawere Tours and Safaris is a hospitality company based in Arusha Tanzania, one of the most beautiful tourist destinations in the world. Our passion is to bring the world to Tanzania, the home to most amazing sights of tourist attractions; from the wonders of Ngorongoro Crater, and Mount Kilimanjaro, to the Serengeti, the largest animal kingdom on earth, and many more.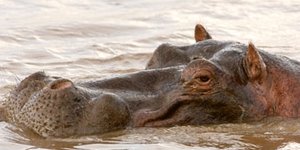 Visited: Apr. 2015
Reviewed: May. 17, 2018
This was a great safaris with Mawere Tours. I visited the parks which is close to a major city. I saw lions, wildebeest migrations, crocodile, hippo, buffalo, warthog, impala and other creatures all within a couple of hours. The guide was great and fun to hang out with. He was super-helpful in getting some nice shots. I highly recommend this tour if you are in Tanzania or in east Africa.
---
{{ review.user.profile.user_type_display }}

Tanzania
Countries visited:

Visited: Apr. 2015
Reviewed: May. 24, 2015