About Mapendano Voyages
Mapendano Voyages is a team of experienced individuals who have worked together for many years and have an extensive knowledge of Central and Eastern Africa. We are well acquainted with the different cultures and customs of the area as well as with the wildlife and flora. We all have one thing in common. We are totally committed to our clients. We strongly believe that a wildlife safari is a unique experience and we work to ensure that our clients get the maximum enjoyment from it.
About our safari vehicles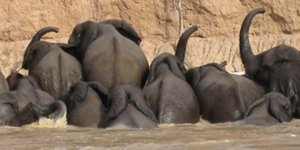 Visited: Feb. 2016
Reviewed: Jun. 14, 2019
February 2016 safari again with Mapendano: I know them well now and I have confidence in them. Ange is a perfect advisor. This time my driver-guide, Emmanuel, was anglophone: very friendly and helpful.
My choice was on Murchison Falls (visited in 2007) and Kidepo Valley. Kidepo has wonderful landscapes and we had the chance to witness an extraordinary hunt, a lion attacking a young buffalo! February is a very good choice, as we were practically alone in the valley.
Another great trip to Uganda, country I love!

________________________________________________________________________

Safari en février 2016 toujours avec Mapendano : je les connais bien maintenant et j'ai confiance en eux. Ange est une parfaite conseillère. Cette fois-ci mon chauffeur-guide, Emmanuel, était anglophone : très sympa et serviable.
Mon choix a porté sur le Murch ( visité en 2007) et la vallée de Kidepo. La vallée de Kidepo possède de merveilleux paysages et nous avons eu la chance d'assister à une chasse extraordinaire, un lion s'attaquant à un jeune buffle! Février est un très bon choix, car nous étions pratiquement seuls dans la vallée.
Encore un voyage formidable en Ouganda, pays que j'adore!




---
Countries visited:






Visited: Feb. 2016
Reviewed: Nov. 28, 2016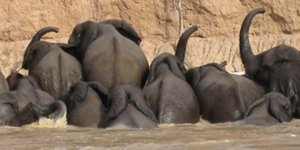 Visited: Oct. 2016
Reviewed: Jun. 30, 2020
4th trip with Mapendano.
I had chosen to review the QEP, the Ishasha Plains and discover the mounting gorillas in the Bwindi Forest.
Selected hotels: Emin Pasha, Mweya lodge, Ishasha jungle lodge, Mahogany Springs, Bird nest Resort Mihingo lodge: all very good or excellent!

I traveled again with David my driver guide and loved the experience. The must-do: the Bwindi gorillas and the lions in the trees.

The month of October is ideal for discoveries without the hustle and bustle of anglophone tourists for this destination.
Mapendano always at the top in the organization of safaris.

______________________________________________

Quatrième voyage avec Mapendano. J'avais choisi de revoir le QEP, les plaines d'Ishasha et de découvrir les gorilles de montage dans la forêt de Bwindi.
Hötels choisis : Emin Pasha, Mweya lodge, Ishasha jungle lodge, Mahogany Springs,Birdnest Resort Mihingo lodge : tous très bien voire excellents !
J'ai voyagé à nouveau avec David mon chauffeur-guide et j'ai adoré le séjour. Le must : les gorilles de Bwindi et les lions dans les arbres.
Le mois d'octobre est idéal pour des découvertes sans la cohue des touristes plutôt anglophones pour cette destination.
Mapendano toujours au Top dans l'organisation des safaris.
---
Countries visited:






Visited: Oct. 2016
Reviewed: Nov. 27, 2016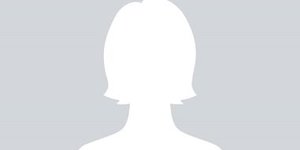 Did not go on this tour
Reviewed: Jun. 21, 2020
Although Mapendano created a very nice trip for us, when a small problem happened, they were not there to help.

By mistake they booked our last night in Uganda, 5 hours from the airport, and with our flight at 11:00 AM, that meant leaving the hotel at 4 AM, driving in the African roads in the dark and risking accidents or missing the flight.

They could fix it for less than 1% of the vacation cost, but were too cheap and arrogant to do so.


Very disappointing. Not meeting the level expected for such an expensive vacation





---

Israel
Countries visited:

Visited: Jun. 2019
Reviewed: Jun. 30, 2019