English, French, German, Italian, Spanish, Swahili
---
---
Contact info
About Ifude Tours
Fully registered Safari Company with registration #142-140-101 holding a license #008132 from The Ministry of tourism and Natural resource Tanzania, We organise both Private luxury safaris | Trekking tours to Kilimanjaro mountain | Zanzibar holidays| Tanzania balloon safaris | budget camping safaris | cultural visits & Home stays plus other tour experiences in Tanzania.: we care about giving back to the community and so a large potion of the profit we make goes direct to the community projects to support and build their economy. Ifude tours and safaris is totally a local owned company located in Mto wa Mbu | Arusha | Tanzania | East Africa.
About our safari vehicles
4X4 SAFARRI LAND CRUISERS WITH POP UP ROOF TO ALLOW MORE ROOM FOR GAME VIEWING WITH WINDOW SEAT GUARANTEED TO EVERYONE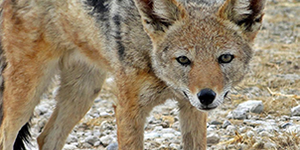 Visited: May. 2022
Reviewed: May. 08, 2022
Submitted in:

I have been in other safaris so it's easy to compare. Ifude Tours offers such a personalized service, listening to your demands when they are possible and showing you the best sites and face of Tanzania and Kenya. I adored every minute of it and would recommend it to anyone wanting to discover the true face of Africa.
---

Canada
Countries visited:
Visited: May. 2022
Reviewed: May. 07, 2022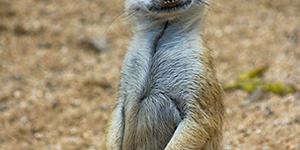 Visited: Feb. 2022
Reviewed: May. 09, 2022
Submitted in:

I have been to Africa four times now and can't get enough of the unique cultures, people, and ecosystem that you get to experience. I am good friends with Miraji and have known him for many years starting back when I visited Tanzania for a medical mission trip. So it was a no brainer for me to reach out to his company to help me book an unforgettable safari. I completed a 7day/6night camping safari where we visited Tarangire National Park, Serengeti National Park, and Ngorongoro Conservation Area. The perks of using a company like Ifude is that they have all of the connections, supplies, and knowledge to ensure a seamless safari so you don't have to worry about anything other than taking pictures and enjoying the amazing views. The safari vehicles are top notch and provide lots of space to move around while driving through the parks. The drivers are very knowledgable and professional and ensure that you experience and see every animal possible while also learning some interesting facts along the way. I wasn't completely sure what to expect for the food considering we were camping in the middle of these parks, but the chef was spectacular and cooked large and delicious meals for breakfast, lunch, and dinner. Because this is a private tour, the chef is willing to work with your diet or any requests to ensure that you enjoy your meals and stay full. I personally requested meals with protein, so we also had lots of good meats to eat for every meal including well seasoned chicken, fish, beef, and barbecue. The camping was also new to me while on a safari and it was perfect. I was worried that I'd be hot, but it cools off at night and was actually very comfortable and I slept very well. The team provided a nice individual tent for me with a clean pillow, sleeping bag, and mattress pad. Then every day we'd drive around as long as I wanted looking for all of the amazing animals such as lions, cheetahs, leopards, elephants, zebra, giraffes, rhinos, antelope, birds, hippos, baboons, and etc. I have been on multiple safaris now and I can say that this experience was top notch and you won't get anything better than this.
---

United States
Countries visited:
Visited: Feb. 2022
Reviewed: May. 06, 2022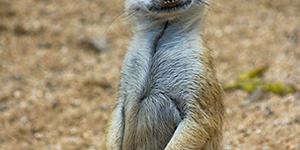 Visited: Mar. 2022
Reviewed: May. 07, 2022
Submitted in:

I booked a private wildlife safari with an option of cultural tour on our last day (4 days, 3 nights) for a group of 7 people with Ifude Tours & Safaris. Miraji was very clear and responsive when it came to the quotation and bookings. This really put us at ease. When we landed in Kilimanjaro international airport to begin our safari, we were greeted with smiles by Ally the company Driver Guide who drove us to our first night accommodation in Tanzania. The next four days were amazing, and exceeded our expectations. Our guide, who spoke fluent English, handled the roads well in well-maintained vehicles, was knowledgeable about what we were seeing, and were open to our questions and requests, the accommodation was fantastic, including the food, and did their best with some dietary restrictions. I wouldn't hesitate to book again with or recommend Ifude tours & Safaris.
---

Georgia
Countries visited:
Visited: Mar. 2022
Reviewed: May. 07, 2022
---
Overall rating
Cleanliness of vehicle
Meet and greet team
Quality of itinerary
Responsiveness of staff